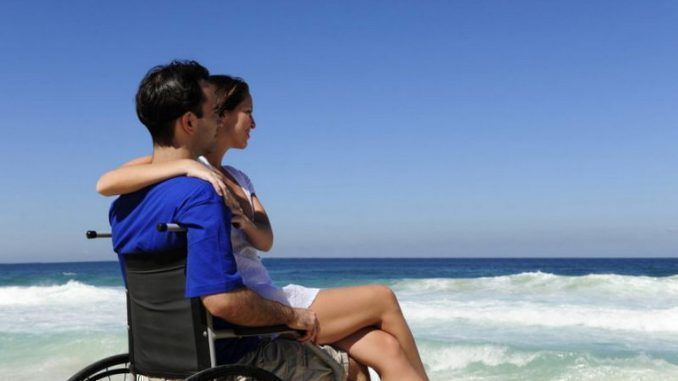 Gardenia and Ortensia to fight multiple sclerosis
Gardenia and Ortensia to fight multiple sclerosis
On the occasion of Women's Day, on 3, 4 and 8 March in 5 thousand Italian squares, Gardenia and Ortensia, also in 100 squares between Rome and the province, you can choose to support AISM's commitment alongside the people with MS, a disease that mainly affects the female population. From 25 February to 11 March Give to 45567.
To know what are the squares of Gardenia, visit the site AISM.It/Gardenia #Gardensia
Gardenia and Ortensia on 3, 4 and 8 March in 5000 Italian squares
On the occasion of its 50 years of activity, the AISM – Italian Multiple Sclerosis Association – presents Welcome Gardensia! The campaign dedicated to women with multiple sclerosis.
On 3, 4 and the March 8, for Women's Day, in 5.000 Italian squares, even in 100 squares between Rome and its province, 10,000 volunteers are inviting you to choose (with a minimum contribution of 15 euros each) a gardenia plant or a hydrangea plant, or both, to support research and assistance, two sides of the same coin: commitment alongside people. The two flowers underline the close link between women and multiple sclerosis (MS), which affects women twice as much as men. Every day, in Italy, 5 women are diagnosed with multiple sclerosis.
Multiple sclerosis is a chronic disease, unpredictable and often progressively disabling; one of the most serious of the central nervous system. 50% of people with MS are young: they receive the diagnosis when they have not yet completed i 40 years, in a period of life full of projects and expectations. Every year it is estimated that in Italy they are diagnosed 3.400 new cases: 1 every 3 hours.
In our country there are 114,000 people affected by multiple sclerosis. Symptoms associated with multiple sclerosis are different, among these also the difficulty in language, the reduction of muscle strength, sensitivity, cognitive disorders and in 85% of people the most common symptom also defined as the worst of the disease prevails: fatigue.
Cause and cure still not found
The cause and cure have not yet been found for this reason it is essential to support research. Today, thanks to the progress made by scientific research, there are therapies and treatments capable of slowing down the course of multiple sclerosis and improving the quality of life of people with MS. "Events such as Gardensia have allowed over the years to raise significant funds intended for the financing of research projects and the enhancement of services for people affected by MS, in particular for women and their families to whom this event is dedicated", he claims Angela Martino, national president of AISM.
Again to support scientific research, from 25 February to 11 March, you can send a text message or
call the solidarity number 45567. The funds raised with the solidarity sms will go to support a
scientific research project on progressive forms of MS, the most serious, still without therapies today.
The value of the donation will be 2 euros for each SMS sent from Wind Tre, TIM, Vodafone mobile phones,
PosteMobile, Coop Voce and Tiscali. It will be 5 euros for calls from PosteMobile, TWT and landlines
Convergences and 2 and 5 euros from TIM, Wind Tre, Fastweb, Vodafone and Tiscali landlines.
PARTNERS AND CELEBRITIES NEXT TO AISM FOR THE #GARDENSIA CAMPAIGN
There are many well-known personalities who have decided to join the campaign. With the godmother of AISM,
Antonella Ferrari, say Gardensia: Chiara Francini, Paola Marella, Gaia Tortora, Francesca
Romana Barberini, Marisa Passera, Alice Paba, Massimiliano Rosolino, Gianluca Zambrotta e
Marino Bartoletti.
#Gardensia enjoys the support of Rai – Social responsibility: from 5 to 11 March countryside
will be promoted on the main entertainment and information containers of the Rai networks and on the site
www.Rai.IT. Also La7, Sky and Mediafriends they will support the initiative by giving visibility to the spot of the
countryside. Among the supporters of #Gardensia also many local broadcasters, national circuits and
national and local radio stations. The initiative also received the fundamental support
of the Wind Tre telephone companies, TIM, Vodafone, Coop Voce, Convergences, Tiscali, TWT,
PosteMobile and Fastweb.

#Gardenia has the patronage of the Foundation Progress advertising.
We thank Rattiflora, Urca TV and the Verdi Theater of Florence.
Gardensia is part of the AISM campaign of celebration of 50 years of activity #SMove.